How much cold a plant can tolerate is conveyed by using plant hardiness zones.
Each zone has a 10 degree Fahrenheit difference in the average annual minimum temperature.  For example, the lowest average temperature in Zone 3 is -40 to -30 degrees Fahrenheit, while the lowest temperature in zone 10 is +30 to +40 degrees Fahrenheit.
Keep in mind that local variations such as moisture, soil, winds, and other conditions might affect the viability of individual plants.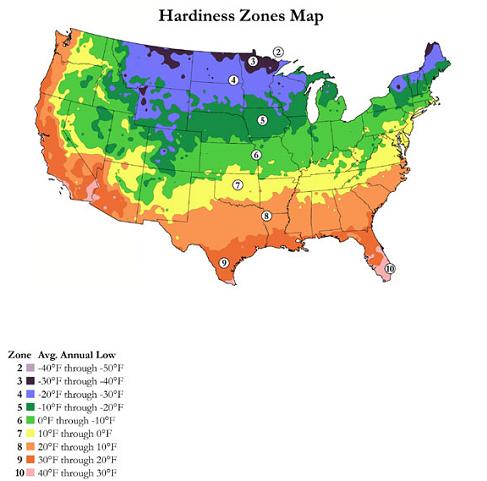 The map below divides the zones into an "a" and "b" for each zone.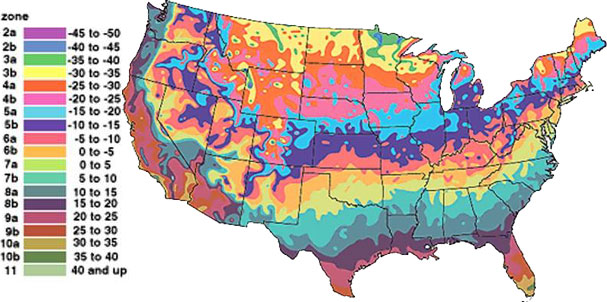 The maps below show revisions in the plant hardiness zones between 1990 and 2006.  Thanks to the National Arbor Day Foundation for this.
Below are maps showing the zones in Canada.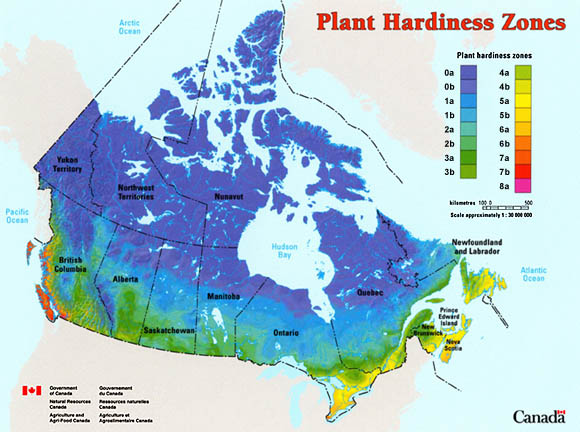 Sunset has established another set of zones for the United States. Here is a link to their information. below is a sample of their maps.